Impossibly Long To-Do List
---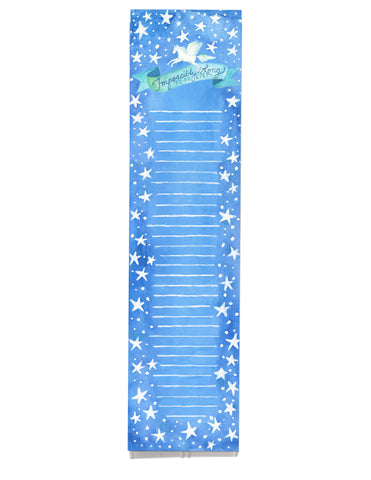 Look! A pegasus! And a completed to-do list! We know that both are unlikely, but that doesn't mean that we won't believe in the possibility, right?
This 4"x16" notepad is exceptionally sized for all of those big ideas! 50 tear-off sheets of high-quality 70# opaque paper.
Packaged in shrink-wrap and mailed in an oversized rigid mailer to protect against folding.
Related Products
---