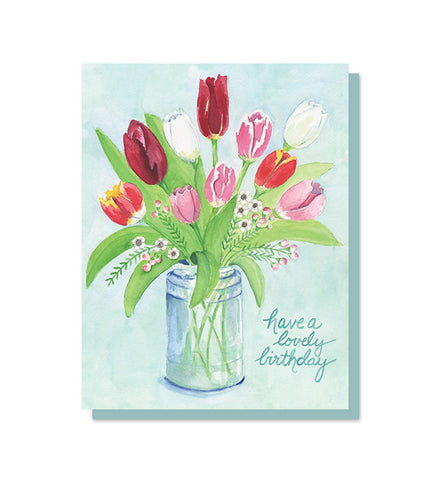 A simple sentiment accompanies this classically lovely tulip bouquet illustration.
This card was digitally printed on commercial presses from a watercolor illustration hand-painted by Jill-Ann. This card has been printed on high quality textured stock and is accompanied by a robin's egg Euro-flap envelope.
Size: 4.25" x 5.5" (A2)
Message: Blank Inside
Paper: textured cardstock
Envelope: robin's egg Euro-flap
Printed in the U.S.A.
Ships in a protective cellophane sleeve and a rigid cardboard mailer.
Related Products
---